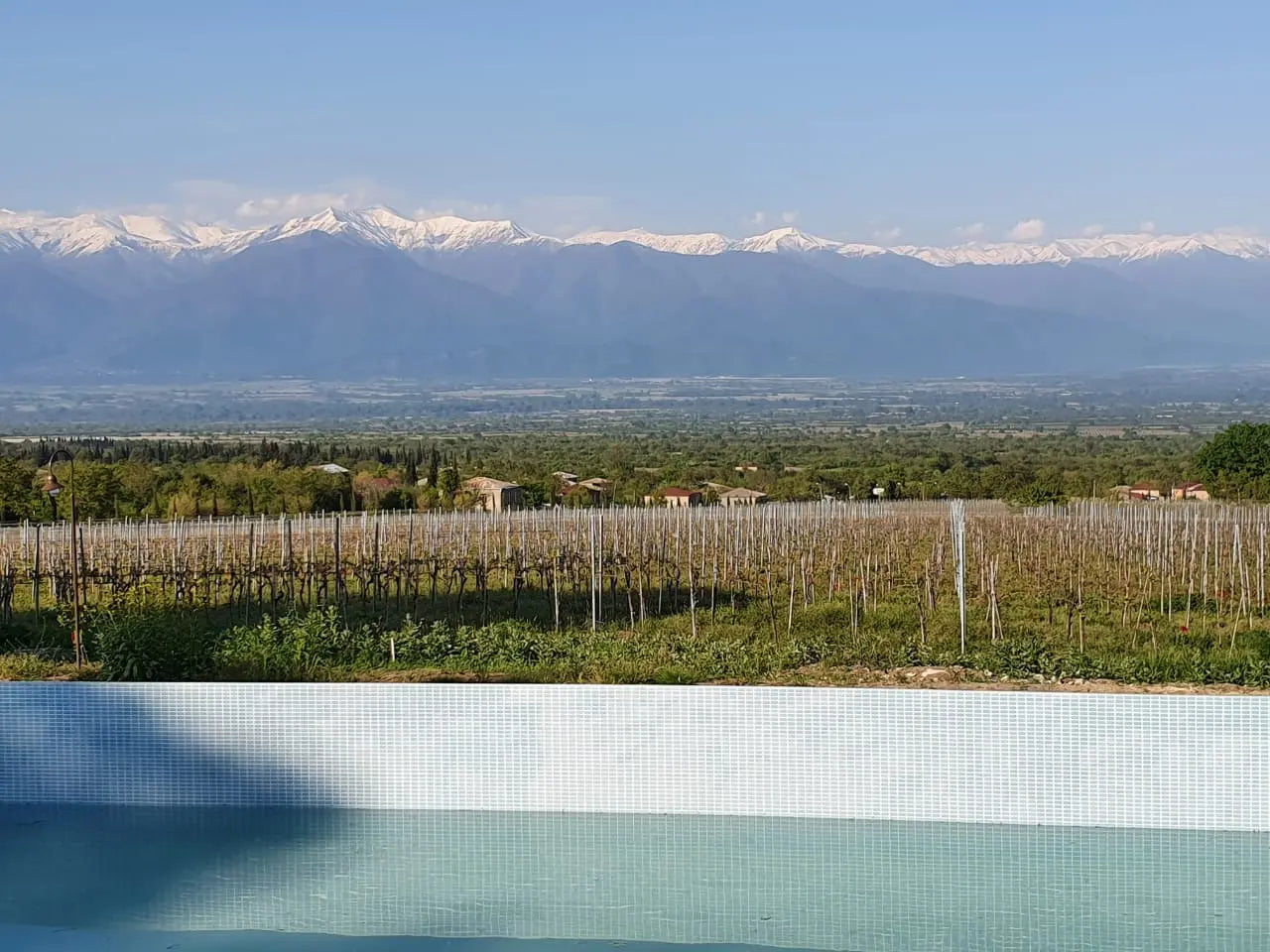 Kakheti - Eastern Georgia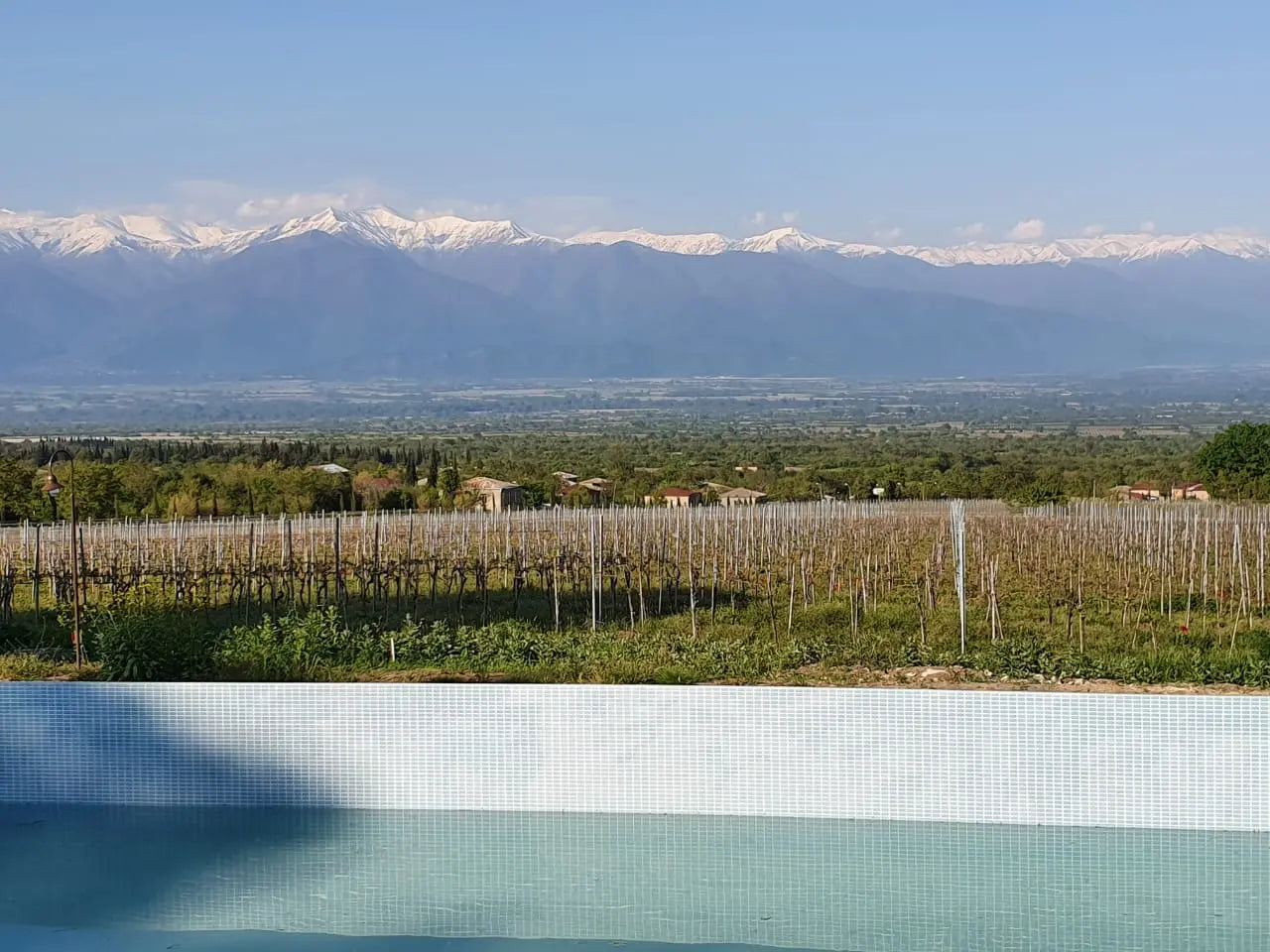 At the foothills of the Caucasian Mountains range in Kakheti, Vazisubani Estate is a splendid 19th century historic palace. Once owned by nobleman Sulkhan Chavchavadze, it is surrounded by 35 hectares of vineyards. In 2013, having fallen into a state of disrepair, the current owners set about restoring the palace and replanting the vineyards. Crucially, the wonderful qvevris were still intact and 130 years after they were last made, wines such as Saperavi, Mtsvane, Kisi and Khikhvi were once again fermenting in the qvevri of Vazisubani Estate.
Vazisubani Estate is also home to a 19-bedroom luxury boutique hotel, where visitors can experience this beautiful restored palace, together with true Georgian hospitality and cuisine alongside their distinctive premium wines.